Expert Water Heater & Water Softener Services in Centerville, OH
If you want hot water in your house daily, you'll need a water heater that's both dependable and effective. This technology lets us enjoy hot showers, clean dishes, clean clothes,  and other conveniences. Because of how important these devices can be, you should ensure that your house is equipped with the appropriate water heater. Additional requirements include having the water heater installed correctly and keeping it in proper working order at all times. Centerville Plumbing & Drain is the company to call!
It is possible to choose from various types of water heaters, and there are numerous things to consider before making your final decision. Three types of water heaters are available at Centerville Plumbing & Drain: tankless, gas, and electric water heaters from reputable manufacturers such as Bradford White® and others. Miami Valley, OH-based Water Heater Services provides water heater solutions for both households and industry.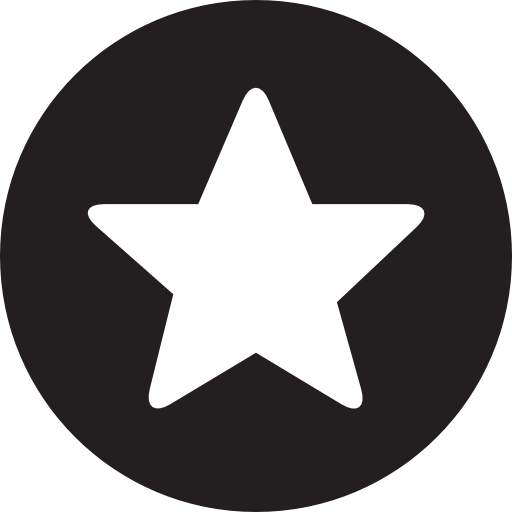 Friendly Technicians
Our badge-wearing men and women are pleasant, respectful, and well-versed in their fields of expertise.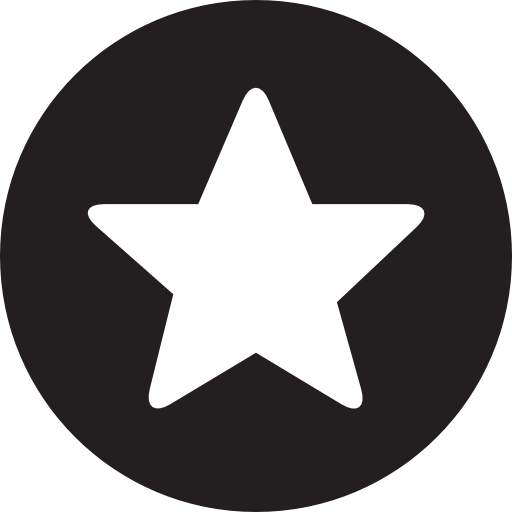 24/7 Emergency Services
We're open 24 hours a day, seven days a week, including holidays and weekends. Also, our support team is available by telephone after hours.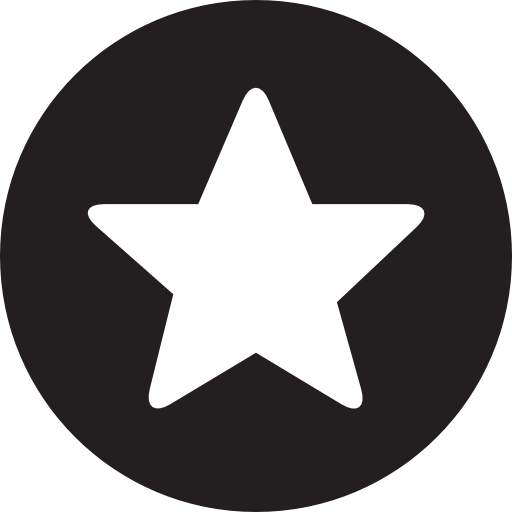 We're Licensed & Insured
Our team is trained to handle hazardous equipment such as gas lines and gas. We're also bonded, insured, and licensed.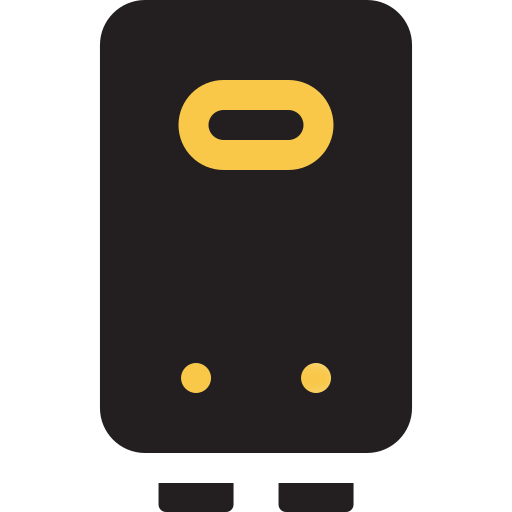 Choosing the Right Water Heater for Installation
Centerville Plumbing & Drain recommends that you talk with them while selecting your modern water heater. We will discuss the various variables that contribute to reliable water in the next section, and we will help you choose the most appropriate hot water system for your needs. We carry well-known brands such as Navien, Bradford White, Rheem, and more!
Professional Water Heater Installation in the Greater Centerville, OH Area
Some homeowners are competent enough to install their own hot water heaters, while others require professional assistance. This, on the other hand, is a more advanced endeavor. Our skilled professionals at Centerville Plumbing & Drain understand that each water heater is unique, and they know the proper strategies and approaches to complete a proper installation.
If a  heating system is not appropriately built by a professional who understands what they are doing, it might result in costly complications. Remember that being trapped in cold water is the last of your concerns, as we already stated. When hot water system installations are not connected properly, they can result in various leaks and flooding that can cause significant damage to the modern water heater and the design of your house and your things. Troubles with heating systems could also result in the growth of fungus and the growth of infection, which could be hazardous to one's health. It is for this reason that dealing with an expert is highly recommended.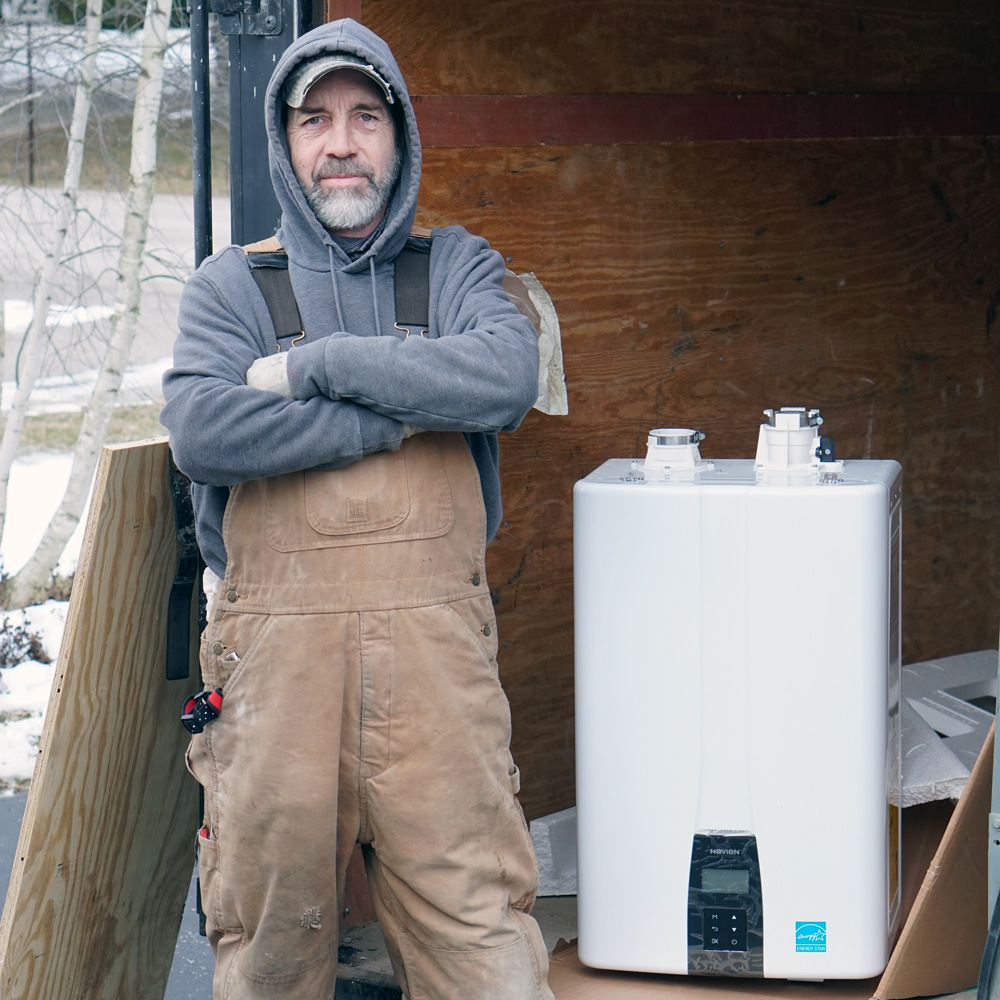 Frequently Asked Water Heater & Water Softener Questions
We at Centerville Plumbing & Drain are committed to resolving our client's plumbing issues so that they may live comfortably in their own homes. If you still have any questions, please do not hesitate to contact us at (937) 240-0169.
How long should a water heater last?
In an ideal world, our household water heaters would last a lifetime; however, this is not the case in reality. A conventional water heater should last between 6 and 13 years in ordinary use. Please keep in mind that the maintenance and care provided to your water heater will determine its overall lifespan. Our experts recommend that you drain and flush your toilet regularly once a year.
What size water heater do I need?
You should consider a few factors when determining the size of the hot water system you should acquire for your home. First and foremost, how many persons are present in your home. It is recommended that a modest 50-60 gallon water heater should be used for up to 2-3 persons, according to the website Energy.gov. It will take a standard size 60-80 gallon hot water system to supply adequate water for 3-4 persons. If you have a family of more than four people, you should consider purchasing a massive water heater that can hold over 80 gallons of fresh water. Following that, it is dependent on your heated water consumption. Consider whether or not you utilize three or more water heating gadgets in a short time to make this determination. If this is the case, you may want to consider upgrading to a larger water heater, regardless of how many people live in your home. Finally, to determine your home's optimal water heater size, calculate your home's First Hour Rating (FHR). This number refers to the total amount of hot water that your hot water system can supply throughout your household in an hour. 
What is hard water?
When water is described as 'hard,' it means that it carries more minerals than ordinary water. These are primarily composed of the minerals calcium and magnesium; when more magnesium and calcium are dissolved in the water, the hardness of the water rises accordingly. Magnesium and calcium are ions that have a positive charge. The presence of calcium and magnesium causes other positive charges to dissolve more slowly in hard water than they do in water that doesn't include magnesium and calcium. This is why soap doesn't disintegrate in hard water, as opposed to soft water.
Experiencing a Plumbing Emergency? Call Centerville Plumbing & Drain
In Centerville, Ohio, we are available 24 hours a day, seven days a week.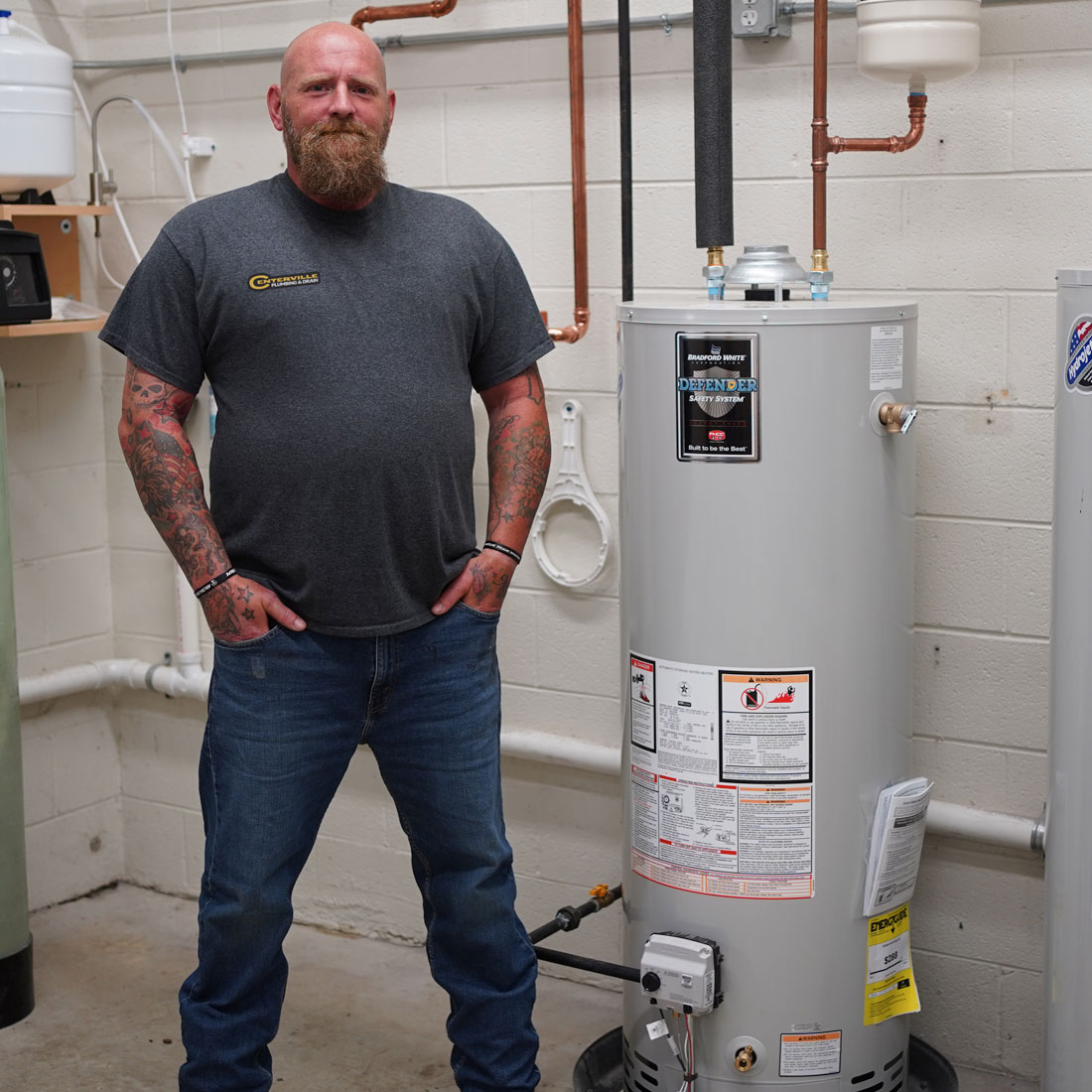 Get a Free Plumbing Estimate in Centerville, OH!
Whether your drain is clogged, you have a leak, or simply need help with your sump pump or septic system, it's important to hire an experienced plumber that can do the job efficiently. As a local, family-owned and operated plumbing company, your friends at Centerville Plumbing & Drain are trained extensively to handle all types of plumbing emergencies and plumbing work. Our plumbers are background checked and drug tested. We send out only the best. Each and every plumber on our staff is licensed, bonded, and fully insured. This allows us to guarantee quality work and offer the highest quality plumbing products at the most competitive prices.