Gas Water Heater Repair, Maintenance & Installation Services in Centerville, OH
Although electric water heating systems are a popular alternative for households in the Greater Dayton region, gas storage tanks are also becoming increasingly popular. Natural gas is used to power a wide range of household devices, from stoves and cookers to clothes dryers, so it should come as no surprise that people are turning to gas to heat their homes' water supply and food. In general, natural gas is more affordable than electricity, which may explain why so many people prefer natural gas over electricity. Aside from that, it should be mentioned that gas heats water much more quickly than electricity does and that it has a shorter recovery time.
When deciding whether or not a gas water heater is good for you, the one principal thing you should consider is whether or not gas is readily available in your area. Trust the professionals at Centerville Plumbing & Drain to guide you in determining which gas water heater is the best fit for your needs.
How Gas Water Heaters Operate
When it comes to physics, a gas water heating system operates on the principle of convection, which is the law that governs how heat rises. Coldwater is delivered to the tank through a cold water supply line, which ensures that the tank is constantly supplied with cold water. Gas water heaters operate similarly. The thick cold water at the bottom of the tank is then heated by a gas burner situated beneath the sealed vessel. When the water gets warm, it climbs to the top of the tank, in which the hot water output line takes it away and distributes it throughout the house. As a result, the hot water discharge pipe is significantly shorter than the dip tube, as its purpose is to channel away from the most scorching water, which is always found near the top of the tank.
The gas burner that warms the cold water flowing in is governed by a vent hood, drain valve, pressure relief valve, control valve, and gas regulator assembly reinforced on the side of the water heating system, which includes a thermostat that measures the temperature of the water inside the tank and controls the burner on and off as necessary to maintain the set temperature of the water. The thermostat measures the temperature of the water inside the tank and controls the burner on and off as essential to maintain the set temperature of the water.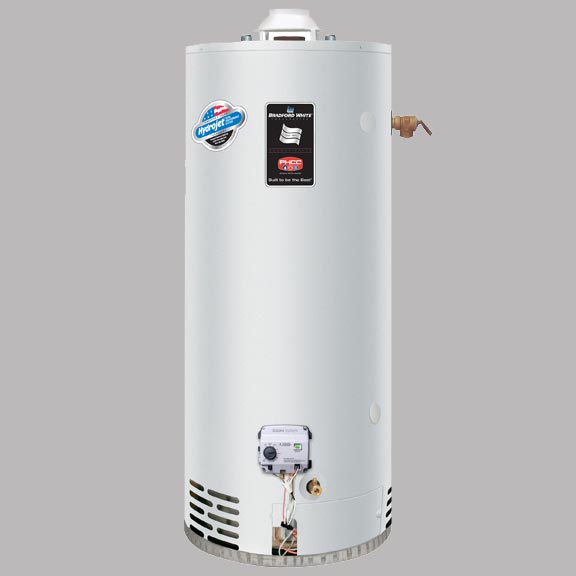 Benefits of Gas Water Heaters
Heating and maintaining water temperature throughout the day and night accounts for around one-fifth of the ordinary person's total energy use. Because natural gas is typically less expensive than power in most places, switching to natural gas can result in significant financial savings over time. Additionally, converting electric to gas provides higher water flow rates and a larger number of home water heater alternatives to pick from.
We Install Gas Water Heaters in Centerville, OH
We can assist you in determining the most appropriate type of heating system for your house or company by consulting with our skilled plumbers and knowledgeable water tank experts. Tankless water heaters, storage tank water heaters, and other types of water heaters are available, and they can be powered by electricity, propane, or natural gas. The type of water heater you require and the dimensions of your structure (and the available space for the heater) are all factors to consider throughout the choosing process. The wrong decision could result in a lack of hot water and perhaps the need to upgrade your new system much too soon if the situation is not rectified immediately. To pick your water heater, it is good to consult with a specialist with a great deal of knowledge; this will save you time, headaches, and money.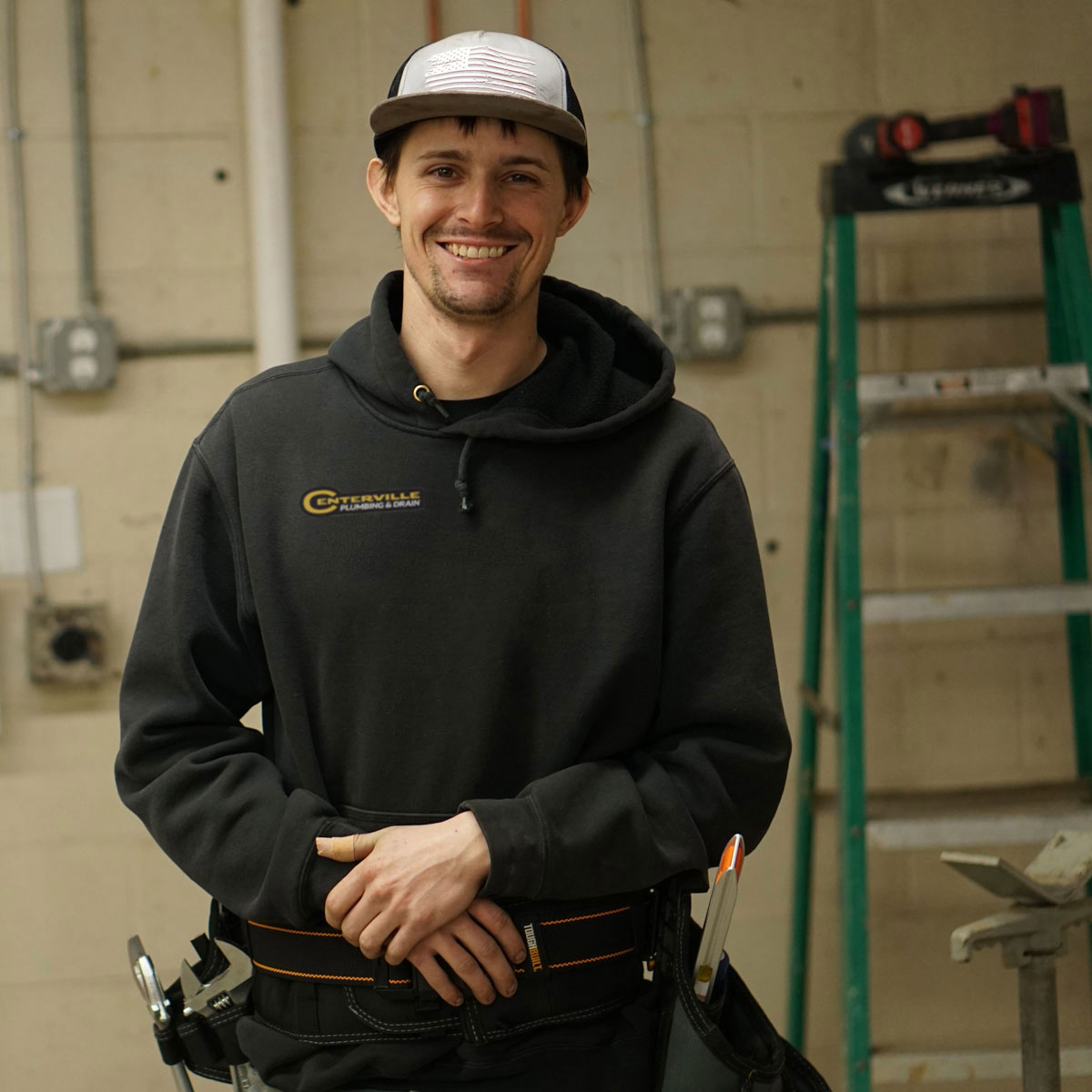 Frequently Asked Gas Water Heater Questions
We at Centerville Plumbing & Drain are committed to resolving our client's plumbing issues so that they may live comfortably in their own homes. If you still have any questions, please do not hesitate to contact us at (937) 240-0169.
Why don't I have hot water?
Ensure that the gas supply to your home and your water heater is adequate before proceeding with troubleshooting. There could be obstructions, a shortage of gas, or the primary gas valve could be closed. If hot water abruptly becomes cold, the water use may have exceeded the tank's capacity. If this is the case, you should wait for the water heater to recover before proceeding. Please contact us immediately!
Why is my water heater leaking?
If you find water accumulating around the water heater or leaking from the water heater, you may have a faulty water heater. If you notice water dripping from the base of your water heater, there is likely a break in the interior tank, and you will need to replace your water heater as soon as possible.
What size water heater do I need?
Traditional heating systems have generally been the superior alternative for large households due to their efficiency. On the other hand, Tank water heaters do not all exist in the same size and shape. A barrel that can contain from 50 to 80 tonnes of water at one time is ideal for households with multiple people, such as those with four or more children. If, on the other side, you live in a tiny home with just one other individual, a unit that contains 23-36 gallons would most likely be more appropriate for your needs. For those considering installing a tankless water heater, the capacity of the tank is less significant than the rate at which the system can deliver hot water. The flow rate of a tankless heater is calculated in gallons per minute, or GPM for short. When it comes to GPM, the larger your household is, the higher the GPM your tankless heater needs.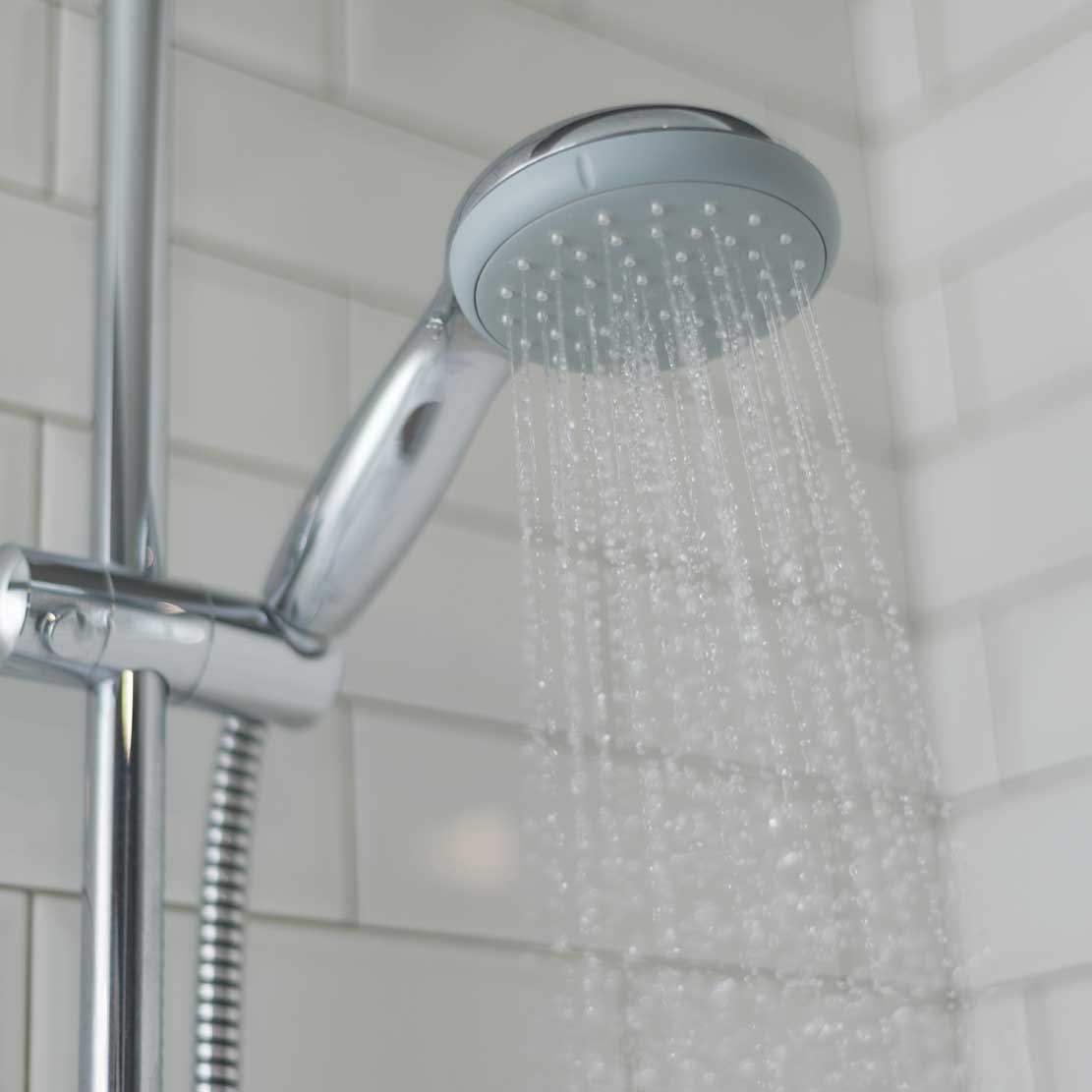 Get a Free Plumbing Estimate in Centerville, OH!
Whether your drain is clogged, you have a leak, or simply need help with your sump pump or septic system, it's important to hire an experienced plumber that can do the job efficiently. As a local, family-owned and operated plumbing company, your friends at Centerville Plumbing & Drain are trained extensively to handle all types of plumbing emergencies and plumbing work. Our plumbers are background checked and drug tested. We send out only the best. Each and every plumber on our staff is licensed, bonded, and fully insured. This allows us to guarantee quality work and offer the highest quality plumbing products at the most competitive prices.